Reliable Online limo company provides better service than others. We are the best limousine company in New Jersey. We have a lot of excellent limousine collection for your events.

The person responsible for the payment acknowledges and agrees that all charges and deposits are incurred by limoonline.us and are nonrefundable if the service is canceled.
Cash, checks, and all major credit cards are accepted – 3.5 percentage surcharge on credit cards.
All balances and deposits not paid must be authorized by the Customer through either written or verbal acceptance of services.
Payment is due at the time the passenger is picked up.
limoonline.us reserves all rights to replace any vehicle with another one if it's the identical size or more significant and it is not different in color. All quoted vehicles are available at the time of booking, and rates are subject to alteration without notice.
It is forbidden to smoke inside limoonline.us vehicles, and the Customer will be charged $100 per incident if a person is caught smoking in the limoonline.us vehicle. Possessing any narcotic, selling, or consuming any type of narcotic is illegal. If you violate this rule, it will lead to immediate termination of contract and services and the forfeiture of any money that was paid for deposits and charges for services.
Customers are responsible for the cost of cleaning up due to carelessness or vomiting. $350.00 fee for damage to the vehicle caused by passengers
Drivers aren't authorized to exceed the number of passengers specified on the contract.
The gratuity for the driver is not required but certainly would be appreciated.
limoonline.us is not accountable for delays caused by traffic conditions, accidents, or any other unforeseeable act of God. Any delay caused by these causes will be refunded at the end of the scheduled charter. The Customer is responsible for the total amount for any reduction in the service or vehicle duration.
If your charter runs beyond the time you have reserved, the remaining time will be charged in 1-hour increments. This charge will be in proportion to the usual costs for that day, which will be stated on the contract.
The consumption of alcohol-based drinks for passengers who are under 21 years old is strictly prohibited. Without a legal guardian, the consumption of alcohol will never be permitted in any vehicle or on tables with passengers less than 21 years old. If a minor is found drinking alcohol, then the trip will be canceled and all fees and deposits are forfeited. Under no circumstances are minors permitted to drink alcohol. Alternative beverages may be requested for a fee.
The person responsible for payment acknowledges that all deposits and charges are governed by limoonline.us and are nonrefundable if the service is not canceled.
Refunds are not offered when the service is terminated due to unruly behavior, damages to the vehicle, or any other reason limoonline.us finds valid. limoonline.us reserves the right to cancel service as it deems appropriate.
Exiting the sunroof when the vehicle is in operation is prohibited, and minors will not be permitted to drive the vehicle without the sunroof being shut or locked. The dividers also must remain secured.
limoonline.us's employees and limoonline.us are required to make decisions on their own.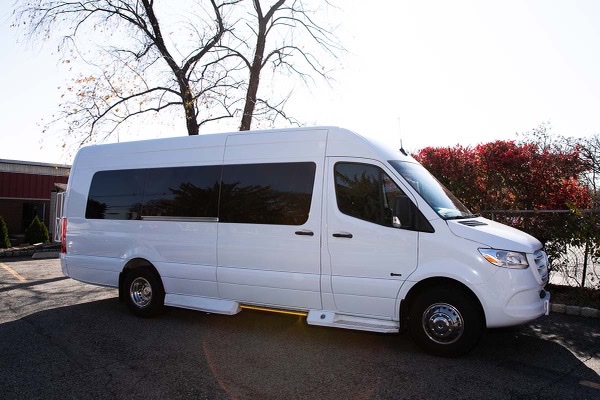 Limitations of Liability
Luggage or other carry-on luggage can be damaged or lost as well as the contents. All items that are damaged while in transit.
While we are happy to let you bring personal compact disks, videotapes, and other items of yours, we do not take any responsibility for any items kept in the vehicle during or after completion of the rental period for limousines.
Inability to use or access the service, regardless of reason, can be due to but is not only communications problems or other issues with the transmission or delivery of information accessible via it.
Suppose there's any physical injury to the limousine caused by the Customer, any passengers, or any other passenger. In that case, there will be a minimum charge of $350.00 to repair or clean the limousine. This applies to any person who gets sick within the limousine. The decision as to the particular use or wear of the vehicle is the sole decision of limoonline.us, and only its experience concerning the general usage of hired limousines.
Keywords:
Best online limo rent in New Jersey,
Top limo online hire in south Florida,
Best Online limousine in New Jersey,
Luxury limo rentals in New Jersey,
Best Limousine Service in New York City,
Best Party Bus Rental Services In South Florida,
Best online limousine hire in New Jersey,
Top 10 online Party Buses for hire in New York City